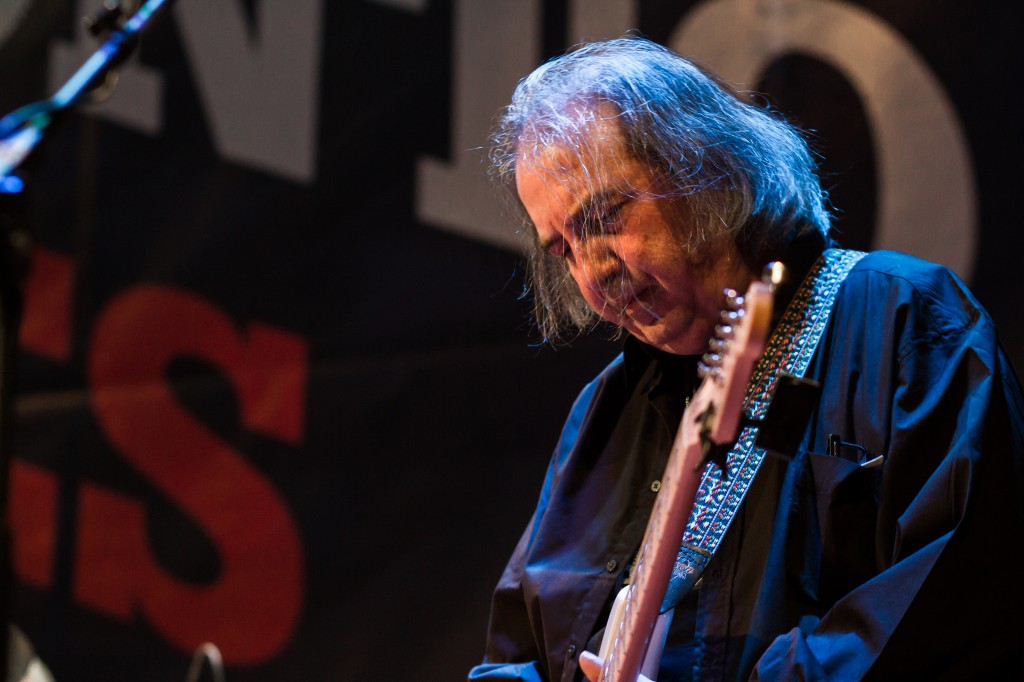 Hendrix, Stevie Ray Vaughan, Clapton: this is the musical universe where Joe Valeriano's voice and guitar are. He's at the top of the Italian rock-blues music and he has been working for ten years with Kim Brown ("Renegades", Kim and the Cadillacs"). He keeps on going his musical adventure by playing and singing in several music clubs where he gets deserved praise. Joe has been able to build his own space in such a difficult music scene as the italian one. There he can express his blues soul, supported by his feeling for his instrument - the unfailing Strato.
As a solo artist he has produced seven albums: "Elida", "Furious" , "Live" (a tribute to Hendrix and Stevie Ray Vaughan), "Parmatown", "Live Odeon", "Joe Valeriano & Joe Colombo" and "Acoustic Session". His new studio album "Lonesome Road" has been just released on April 25, 2015.
He has taken part in many important events and Blues Festival in Italy and Europe, such as Piazza Blues Bellinzona, Magic Blues Vallemaggia, Alcamo Blues Festival, Locarno Film Festival, Blues to Bop Lugano, Tenero Music Nights, Lugano Blues Nights, Blues 'n' Jazz Rapperswil, Estival Lugano, Locarno on Ice, Soundtracks Jazz&Blues Festival, Un Paese a Sei Corde, italian and international motor-cyclist's meetings.
Presently he plays in the most important italian clubs and festivals and he's known all over Italy for his tributes to Blues artists held in famous venues.
Pour écouter ou visionner des vidéos : www.joevaleriano.it ou www.facebook.com/joevalerianomusic