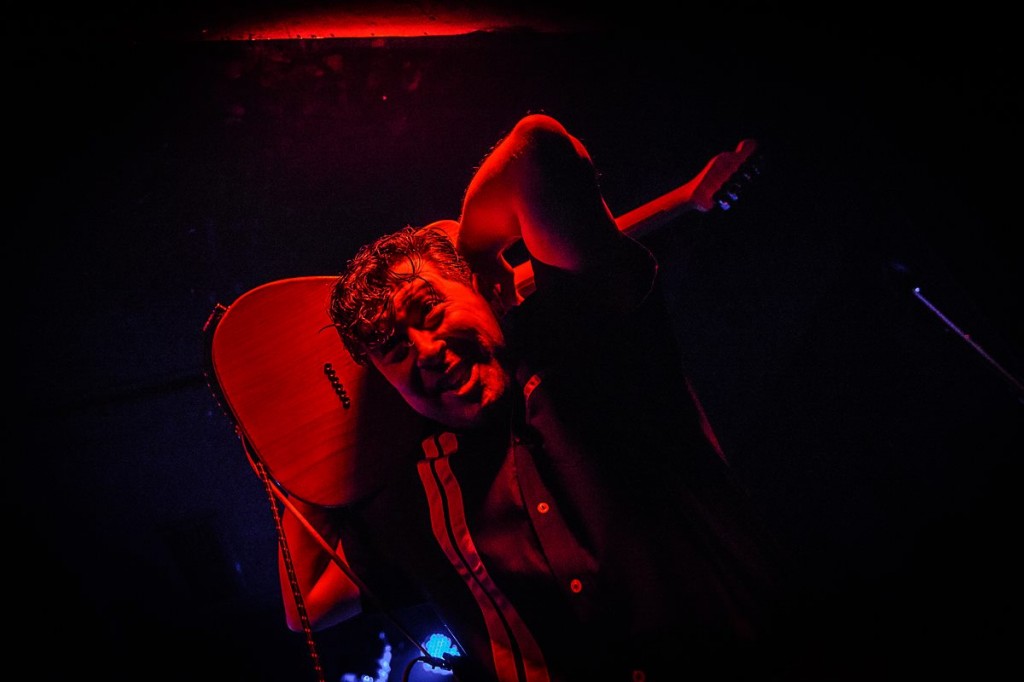 Pour écouter des démos ou visionner des vidéos: https://www.facebook.com/T-Perry-The-Bombers-1497979147170555/
For many people the name T. Perry might be new, but we're talking about a musician that has more than 20 years of experience.
Influenced by all sides of "American roots music", ever since early age got inspired by great guitar players like Joe Maphis, Larry Collins, Merle Travis, Deke Dickerson and
great performers like BB King, Gene Vincent, Carl Perkins, Joe Clay or the great Elvis Presley.
Therefore, T. Perry's music is a mix of various music styles. Starting by the 50's Rock'n'roll and Rockabilly, with a little bit of Country, Blues, Be bop, Western swing
and even Jazz.
For the past 23 years, T. Perry has been involved in several projets in his home town Porto, Portugal such as Lil' Sue & Sinners, Los Gringos, Devil divine, High Notes and
one of the portuguese finest Dixie Boys, but allways as a guitar player.
At the beginning of 2016 he dicided to chase an old dream of being a Front man besides being a guitar player. As he usually says: " Dreams are made to make them
real and being on stage is what makes me happy!"
Although he often plays with guest musicians, he decided to invite two musicians with a lot of experience in this musical area to join him.
Xinas Late on double bass that played, amongst other projects, with the Rockin' cats, Bezegol, Prostitutes, Fat Freddy, Basement, etc...
On drums Toki, that also played with several bands like Rockin' Cats, Alley Kings, High notes, Hot rods, etc...