Ready For a Real Rock'nRoll Night?!!!

Pour écouter des démos ou visionner des vidéos: http://skinnyjimtennessee.wg.vu ou https://www.facebook.com/events/124452851239930/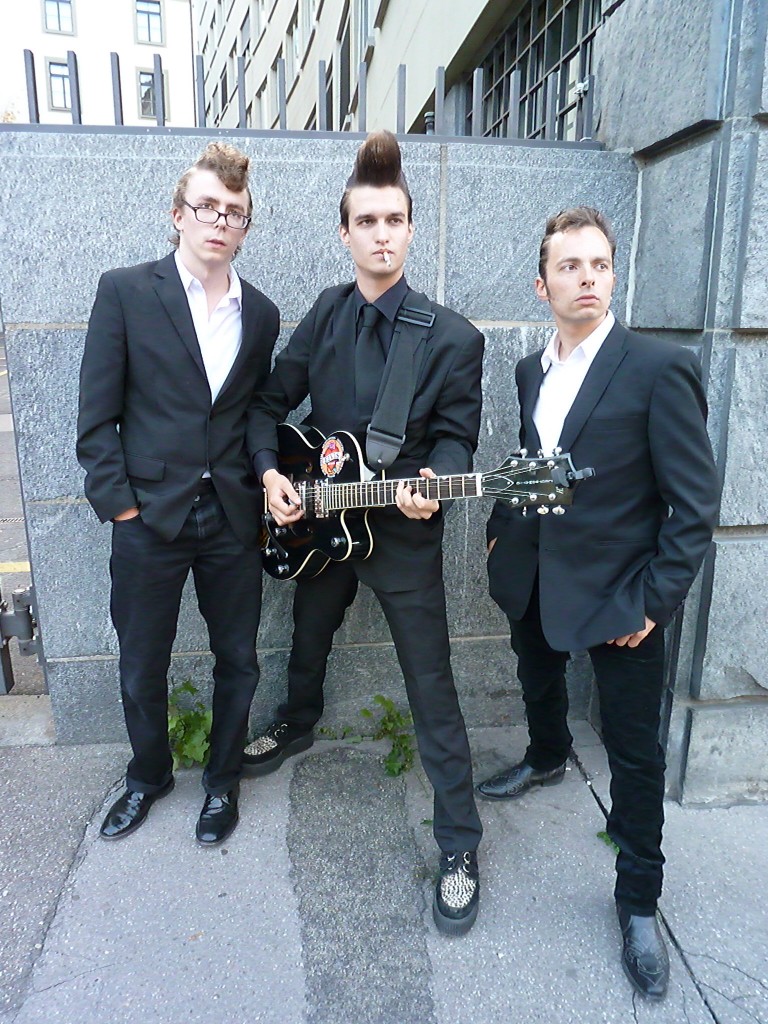 THE SKINNY JIM TENNESSEE TRIO IS A ROCK'N'ROLL BAND FROM BERN, SWITZERLAND.
FOR SIX YEARS THEY HAVE TOURED ALL OVER SWITZERLAND AND EUROPE.
SKINNY JIM ON GUITAR AND LEAD VOCALS TAKES YOU ON A JOURNEY THROUGH THE FIFTIES AND SIXTIES,
J.HOUD TRASH TARES DOWN THE WALLS WITH HIS V8-BASS-SOUND WHILE MR. CRASHBOOMBANG ON DRUMS KEEPS THE ROCKIN'
AND ROLLIN' TRAIN ON THE RIGHT TRACK. IN MAY 2016 THEY REALIZED THEIR DEBUT CD "SIDE A".