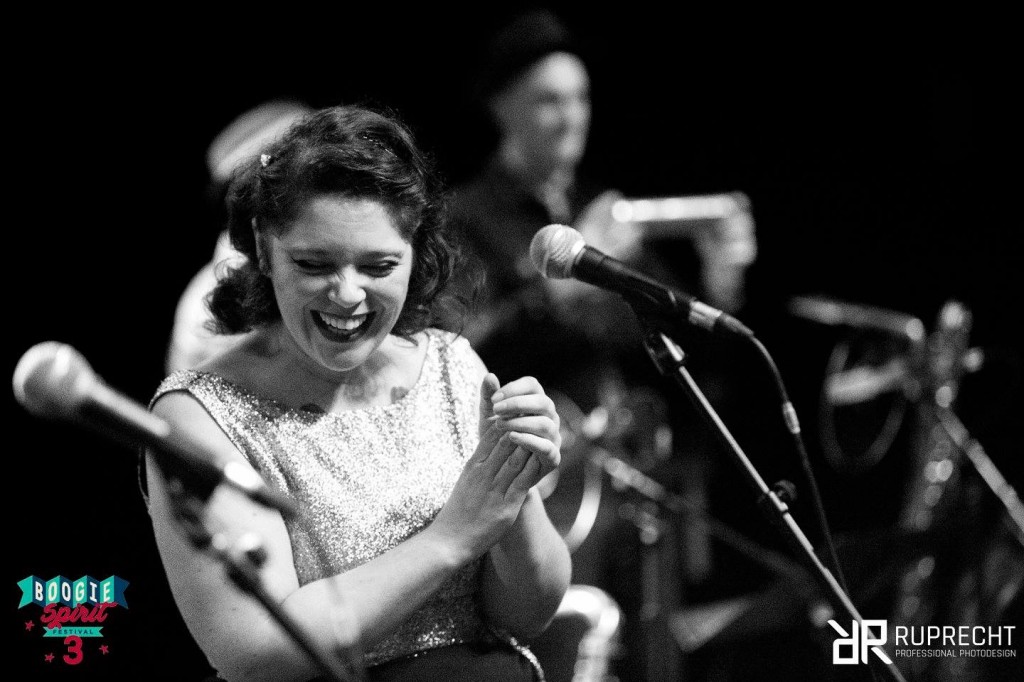 Pour écouter des démos et visionner des vidéos: https://www.facebook.com/barefootamhell/
Amhell Barefoot & her Backdoor Men
Willing to share her passion for rythm and blues andy Jazz all over the scene, ahmell barefoot decided to start her new project: Amhell Barefoot and her Backdoor men.
After playing with some the best musicians among Eurpoe for several years, the idea of the backdoor men was born. Here comes those amazing musicians, who sneak in for one or two shows, always giving you the best of rhyhm and the blues and jazz.
Go on you jivers, googie dancers or lindy hoèèers! Here is your opportunity to dance along amazing tunes, in the most authentic sound! We promise you a passionated band, for you passionated groud.
Prepare your dancing shoes, Amhell Barefoot and her Backdoor Men are coming along.